FAST and FREE Shipping with any $25 purchase!!
(available to the entire Eastern US!)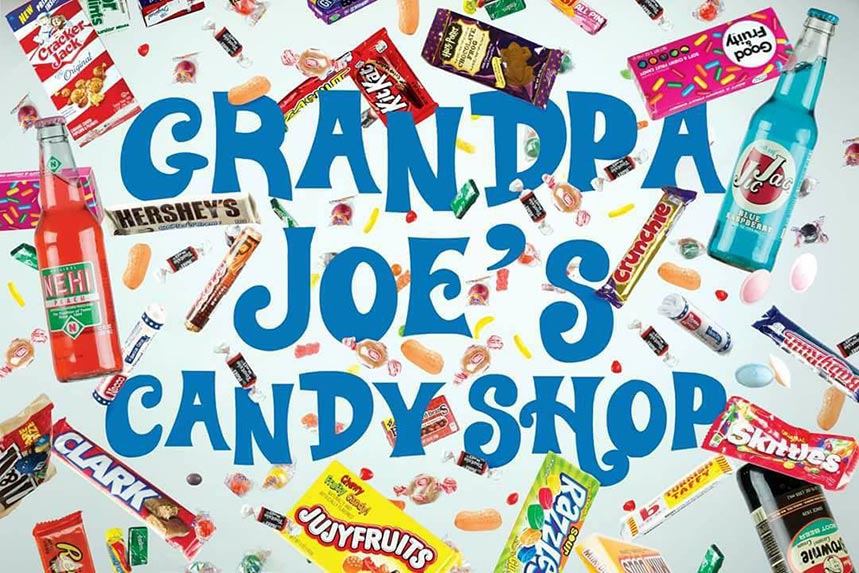 We are your Local Candy and Gift Headquarters! Come Experience our Unbelievable Bulk & Nostalgic Candy Inventory and Unmatched Customer Service.
Home of the World Famous $5 Candy Buffet!
Buy from a small business and still receive the lightning-fast shipping you depend on from big sites like Amazon. We have someone on-staff every day who does nothing but pack and send out our unique candy and gifts so that you can be sure your order arrives quickly and safely.
Grandpa Joe's is an experience like no other. Imagine the biggest and most-packed candy and gift store your brain can possibly conjure up…with every candy you've ever had — new or vintage. Now take that picture and double it in your mind. Now you're starting to understand just what kind of experience you will have at Grandpa Joe's.
Grandpa Joe's Has Been Featured On: