ABOUT US
NOT JUST A STORE…
IT'S AN EXPERIENCE!
FUN FACT #1
Grandpa Joe's is home to over 250 candy bars and over 100 bulk candies
FILLED WALL TO WALL
to ceiling
WITH EVERY CANDY
YOU CAN IMAGINE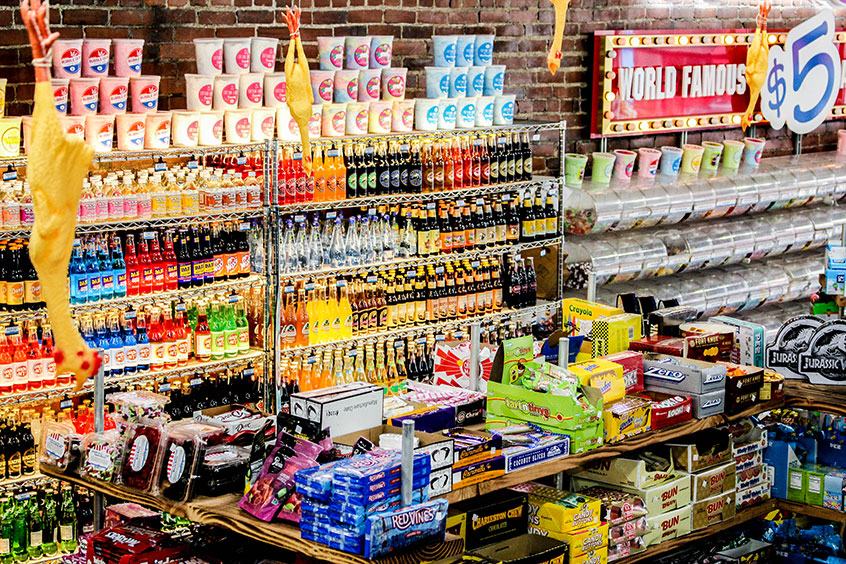 Plus…
We have hundreds of glass bottle soda pops and novelty gift items. Need a gift for someone who's difficult to buy for? Look no further than Grandpa Joe's!
when you come looking for
"that one candy you used to get as a child,"
we guarantee we'll figure it out.
or die trying
We're a locally-owned candy shop born in Pittsburgh, PA. No matter what location you visit, we want you to feel like you're part of our candy community, and in turn, we love being involved in each unique neighborhood we're located in. Our passionate and knowledgeable staff is comprised of candy experts/historians/lovers who are sure to lead you to your sweet spot.
IF THE LID CLOSES, IT'S ONLY $5.00!
WE DON'T CARE HOW MUCH IT WEIGHS OR WHAT YOU CRAM IN THERE
Let's be honest… Buying candy by the pound is the worst. No matter how careful you are, you end up spending WAY more than you meant to. With our $5 box, the only surprise is how much candy you're able to get into that box!
With over 100 candies to choose from, it's no surprise that our World Famous $5 Candy Buffet is our most popular attraction.
IN STORE ONLY.
BULK CANDY
OUR STORES ARE PACKED FULL OF ALL YOUR FAVORITES
Whether you're filling a candy dish at home, in the office, or throwing the biggest shindig in town, we've got you covered! Each location has a vast selection, sure to make you smile and stock you up. Need a pound of grandma's favorite Bit-O-Honey? Or a 5lb bag of Haribo Cherries because you love them so much? You can even buy an entire 30lb case or pallet of your favorites. No matter how big your sweet tooth is, we will satisfy it!
NOSTALGIC CANDY
EACH OF OUR LOCATIONS SPECIALIZE IN THOSE HARD-TO-FIND CANDIES FROM YOUR CHILDHOOD
We know what it feels like to walk in and say, "I haven't seen those since I was a kid," and, "I feel like a kid in a candy store." Yes, we have heard that a few times.
Our staff is well versed in all the lingo and nicknames for those candies that you can only describe. If they are still being made, we are sure to have them.
UNIQUE GIFTS
A CANDY STORE THAT SELLS SOCKS!
We have the best selection in town for those hard-to-buy-for friends and family members. From socks to mugs, magnets to hand sanitizer, even hilarious gag gifts sure to push the envelope.
Need a Horse-Head Squirrel Feeder?
Maybe a dish towel that says "Rock out with your crock out"?
Are you a collector looking for the new release Funko POP figurine?
Not to mention toys for all ages, pop culture, and those hot, trending items that everyone wants. Let us be your one-stop-shop for all of your gifting needs.
OLD FASHIONED GLASS BOTTLE SODA
OUR LOCATIONS WILL BLOW YOU AWAY WITH AN IMPRESSIVE COLLECTION
From national bestsellers to regional favorites, our selection is sure to overwhelm, as each store has roughly 250 different soda favorites stacked floor to ceiling. Don't worry if you can't decide, we offer a six-pack of buy 5, get the 6th for free. Take an assortment of your favorites home, or try something new. Looking for that regional soda you can only find back at home, ask about purchasing a case. Nearly all of our sodas are produced with real, pure cane sugar.
We're not kidding—our variety, value, and service make Grandpa Joe's Candy Shop an experience like no other. Whether you're shopping our incredible selection online or taking in the vast expanse of awesomeness that is one of our stores, we're sure you'll want to keep coming back again and again.
Get this if you wanna be hip
What's Hot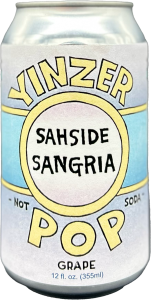 Yinzer Sahside Sangria Pop (Not Soda)
$2.35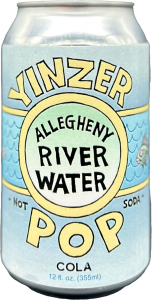 Yinzer Allegheney River Water Pop (Not Soda)
$2.35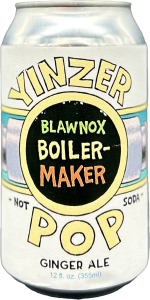 Yinzer Blawnox-Boiler Maker Pop (Not Soda)
$2.35
Grandpa Joe's Candy Shop Gift Card
$5.00 – $25.00